Worm gear motors are an economical solution for drives in high-torque applications. Their compact size means mounting is easy, even in tight spaces.
Worm gear motors: powerful transmission in a compact form
A worm gear motor is the obvious choice if a machine builder has an application where the driveline requires a gear unit capable of achieving reduction ratios of up to 100:1 in a compact configuration. BEGE has the right worm gear motor for every application. All our products are durable, cost-effective and easy to mount.
For machine builders looking for a powerful transmission, we manufacture a wide range of versatile worm gears.
When you need high precision and efficiency.
ATEK's SLM series offers very high precision and an ability to handle high loads. This series' rated torque output is an impressive 10,500 Nm! And they are also remarkably quiet.
Power: 0,18 – 30 kW
Max. torque: 10.500 Nm
Shaft diameter: 22 – 80 mm
A universal and economical solution.
The modular RVM series has a distinctive square housing and is suitable for many applications. This range has a high torque output and is great for tight spaces.
Power: 0,09 – 7,5 kW
Max. torque: 1200 Nm
Shaft diameter: 14 – 45 mm
All models are in stock at BEGE, the drive specialist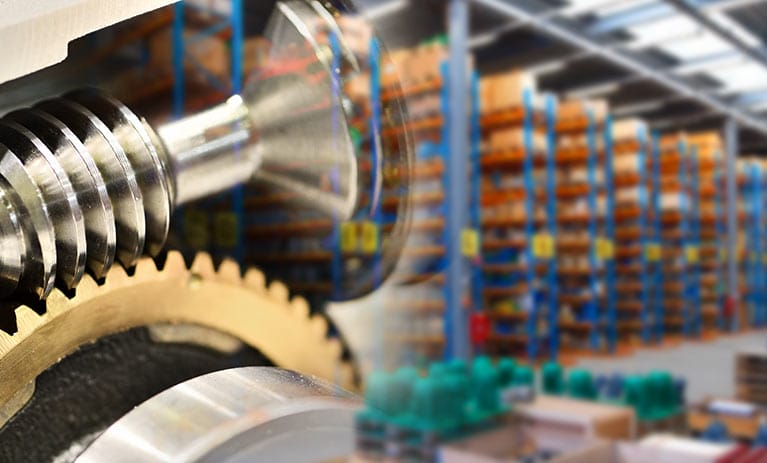 BEGE is the undisputed specialist when it comes to drive technology and the only company in the Netherlands with in-house manufacturing. All worm gear motor models are available from stock.
Our specialization means we can deliver products fast and to order, and we understand machine builders' and end users' needs and wishes:
Cost-effectiveness and profitability
Low noise
Compact
In stock for immediate delivery
Our worm gear motors' main optional features:
IEC flange
MIG flange encoder
Brake motor
ATEX motor
Forced cooling
Specialist in durable, cost-efficient worm gear motors.
From winches to the food industry, our worm gear motors are a great choice when you need power and efficiency. They are self-locking, cost-effective and available fast.
Wormwiel motorreductoren bij BEGE
View all worm gear motors
These two types of worm gear motors are great choices for powerful, efficient drives. Our versions are the economical solution for drives with high torque requirements. They are also available with various additional options.