Dedicated aseptic IP67 gear motor for corrosion-resistant drives in floating fish farms and aquaculture.
Aseptic gear motor for offshore fish farms
We have developed a custom aseptic gear motor especially for offshore fisheries. The gear motor features IP67 protection and a special C5 marine coating to make it corrosion resistant. This extends the life of the gear motor considerably and helps make offshore fisheries more sustainable.
Challenges for drives in aquaculture production
The unique nature of the aquaculture sector means most fish farms have specific needs that require custom development. BEGE provides tailor-made drives to support companies that create aquaculture systems.
We know that winch systems for fish nets are one of the key dynamic components of an aquaculture facility. Our engineers understand the challenges posed by fresh, salt and brackish water, harsh environments and the open ocean, and we know the negative effects these factors have on drive components.
Dedicated drive for floating fish farms
We have developed a robust, dedicated drive especially for aquaculture facilities. This aseptic gear motor is designed specifically for fish farms and consists of a gear unit and motor with a smooth surface. The entire unit is IP67 protected against corrosion and water and resistant to the harsh environmental conditions of today's fishery and aquaculture.
Our gear motors have high-quality insulation to prevent deterioration due to (static) current in the drive. This eliminates galvanic and electrical corrosion.
By making the drive component of aquaculture systems as efficient as possible, fish farms can optimize production. This leads to healthier fish, reliable harvests, less environmental impact and higher profits.
Aseptic design without cooling fins and TENV
IP67 submersible
Corrosion resistant C5 marine nano-coating
Sturdy and powerful thanks to high-quality, strong materials
Insulation kits for prevention of galvanic corrosion
Designed for extreme or rough environments
Long life
Co-engineering and customization enable flexible adaptation to customer requirements
Integrated terminal box on NDE motor end with cast resin
Engineered and produced in the Netherlands
CURUS/ C-CSA-US
Available with integrated encoder
Custom IP67 gear motor for reliable and corrosion-free drives
Longer life thanks to a coating that protects against corrosion, salt, moisture, wear and chemicals.
High-quality aseptic solution for fish farms
Key distinguishing features are described in more detail below.
Aseptic design with smooth surface
We gave this aluminum motor a hygienic design with a completely smooth surface and no fan or cooling fins, allowing it to shed water, dirt and bacteria quickly. The aseptic exterior offers minimal obstacles without compromising performance.
The drive is supplied without venting as standard, but can be equipped with a stainless steel vent valve on request. The secondary shaft (output shaft of the gear unit) is made of hardened 420 stainless steel (AISI 420/EN 1.4034). Other materials are available on request. The secondary shaft's seals have stainless steel springs to ensure proper sealing in damp spaces or when in contact with water.
The gear motor's hygienic design also makes it suitable for applications where food safety is important and frequent cleaning occurs.
High IP67 protection rating
The AquaLine gear motor is submersible thanks to its IP67 protection rating. No water penetrates when immersed in water (30 minutes at 1 m depth). The motor will continue to operate faultlessly, even when waves wash over it or in rough weather.
The motor has an IP67 45°C cable gland with a special fish farm cable. This flexible cable has tinned copper conductors to prevent oxidation of the copper, a major advantage for applications in and around salt water.
As the motor is TENV, it is not possible to mount an encoder on the rear shaft. However, thanks to an integrated BEGE MIG flange encoder between the motor and gearbox, we can still offer an IP67 solution without any need to modify the motor. Fully shock and water resistant, the encoder allows for precise positioning in industrial automation systems.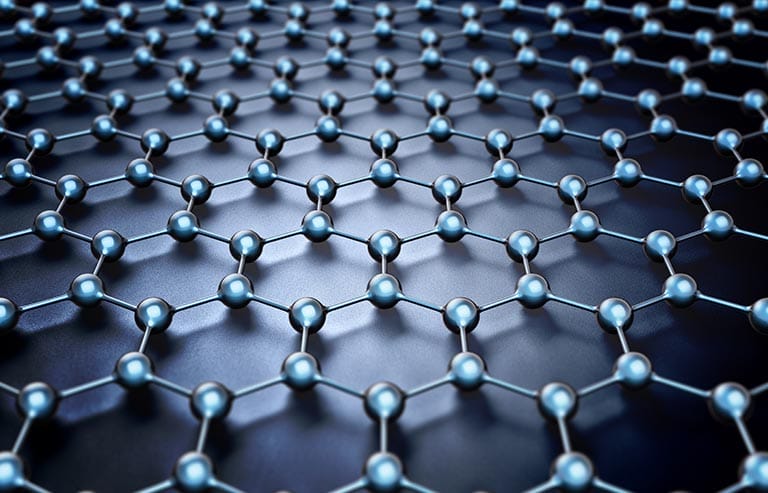 For optimal protection against corrosion, the gear motor has an anti-corrosion protective coating. This special C5 marine nano-coating was developed specifically for offshore areas with high salt content and virtually constant condensation.
The sprayed coating adheres strongly to the substrate. The gear motor receives multiple coats to ensure optimum protection against external factors. Independent salt spray testing shows that our gear motor does not exhibit corrosion when provided with multiple coating layers. This reduces maintenance costs and effort. While an unprotected motor will corrode severely within a few weeks, the anti-corrosion coating allows us to guarantee a much longer service life.
Applications inside and outside offshore aquaculture
Aseptic drive for offshore and marine applications
Although this drive solution was engineered specifically for a fish farm winch system, the gear motor is also suitable for use in other applications in aquaculture production, such as anchor capstans, conveyor belts and fish processing.
Its corrosion-resistant properties make this IP67 gear motor an excellent option for drives in the offshore and maritime sectors, for example for dredgers, tugs, wind turbines, loading and unloading systems, oil platforms, pipe-laying ships, shipyards, ports and inland navigation.
Hygienic environments and customization
Thanks to its aseptic properties, this gear motor is also suitable for use in hygienic applications, in the chemical industry and in environments with heavy contamination.
The motor can of course also be mounted to other types of drives; to a coaxial gear unit, but also to a helical bevel gear unit, planetary gear unit or shaft-mounted gear unit. We will engineer custom drives that fully meet our customers' wishes and requirements. We are highly skilled in the creation of non-standard solutions.
Sign up for BEGE news and updates